Providers and installers of inspirational floor coverings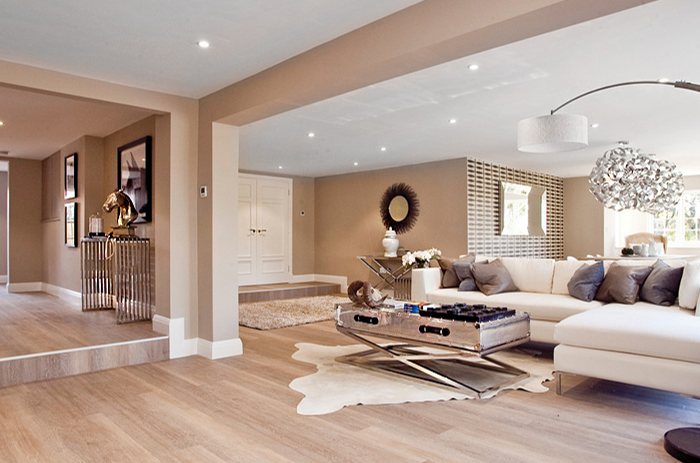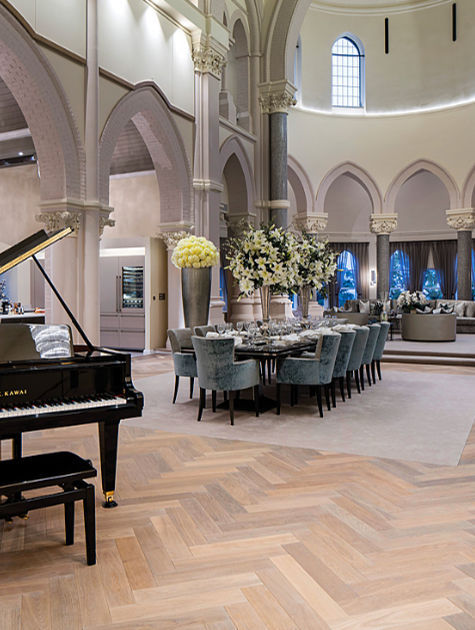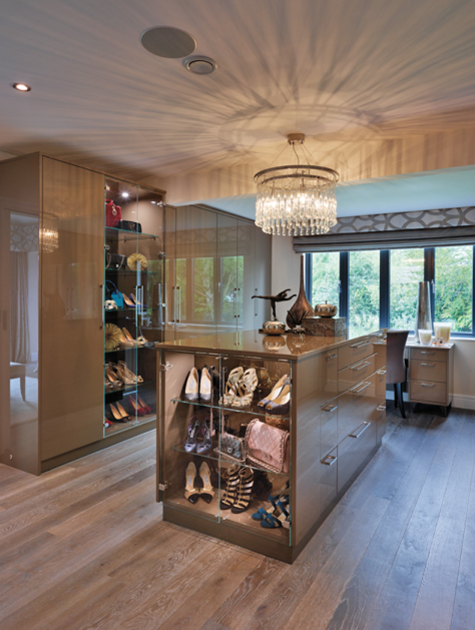 A beautiful made to measure circular rug was the crowning feature of this living room.
Hand cut and edged by our team of rug experts, this was certainly a great focal point. We pride ourselves on our ability to provide bespoke solutions to ensure all clients are happy with the results.
Our client came to us for flooring options as the staircase marble was slippery. We delivered a practical and beautifully crafted solution fit for purpose.
This Sisal Stair Runner was cut to shape, edged with a cotton boarder, then finished with high quality stair rods.
Herringbone wood flooring fitted to this converted Chapel.
Sunk-in carpet to the dining area gave this stunning room a notable feature. This amazing project has won numerous award as well as being featured on 'Call the Midwives'
Henley House
Henley-on-Thames
This wide plank Luxury Vinyl Tile was fitted onto a 3mm latex to ensure a smooth even finish.
With made to measure rugs, this kitchen, living / dining and entrance hall felt warm with the underfloor heating beneath your feet. A superb finished project that served to enhance an impressive living space.
Here are some of our previous projects which shows a mere snapshot of the work we do as a company. This will give you an insight into DSH Flooring and hopefully a measure of inspiration for any projects you have coming up. Check back on our site as we will be updating regularly. Our work ethic, creativity and attention to the finest detail has enable us to become trusted partners with Architects, Building Developers and Private Clients over the years. Regardless of budget or project scale we can demonstrate our commitment to working closely with clients to deliver outstanding results. It's worth taking the time to make an appointment to visit our showroom to discuss.
Can we talk? Call us on: 03334 560426 or request a
call back
The Chapel
-
Mill Hill, London
This silk effect carpet, fitted to the first and second floors of this amazing project, really made this stand out from the crowd. We fitted the carpet over luxury underlay suitable for Underfloor Heating and finished with with high end Chrome thresholds for that 'wow factor'.
Private Client
- London -
Private Client
- London -
If you value service, quality, and commitment then you should be talking to DSH Flooring.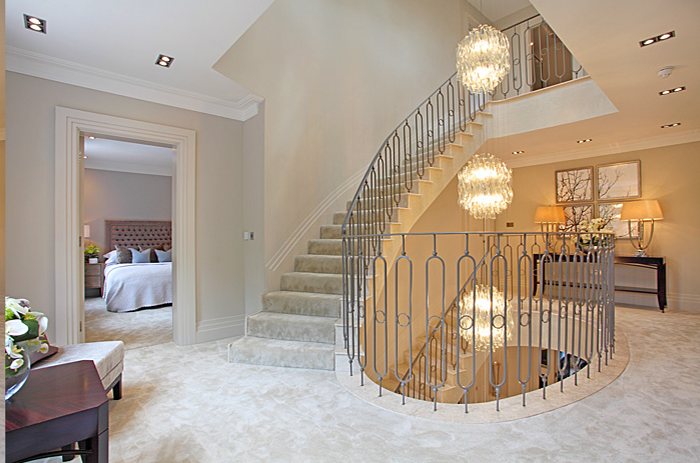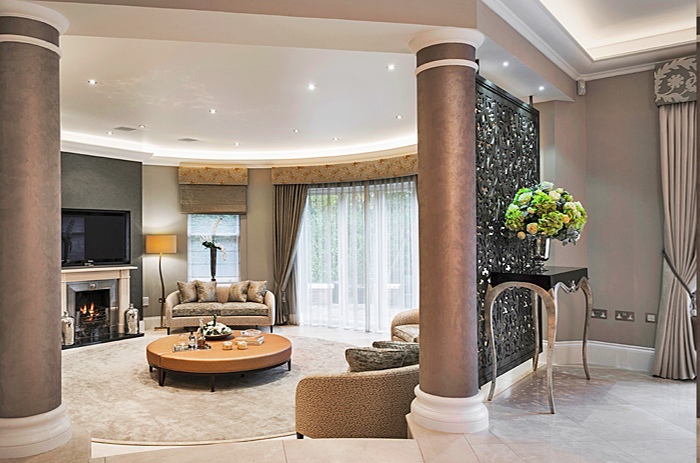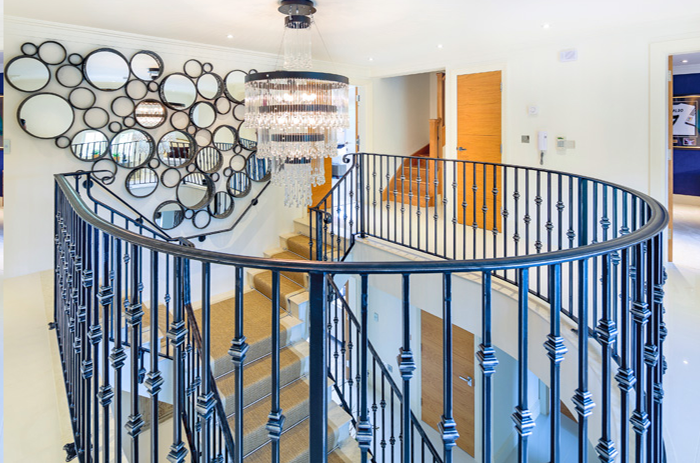 Luxury wood flooring fitted to this modern award winning house. Winding staircases clad in engineered wood
fitted with flush nosing's really makes this project unique.
Take a look through the galley images.
Private Client
- Maidenhead